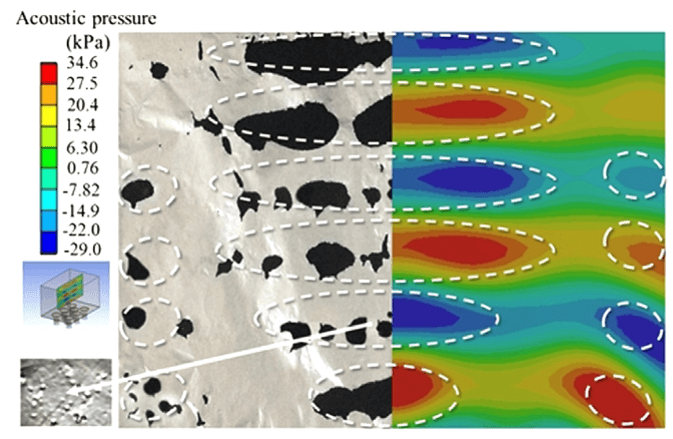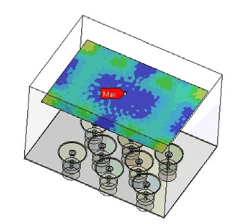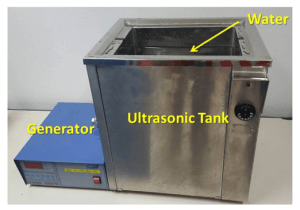 Development of ultrasonic cleaning process
2016-2017
Seagate Technology (Thailand) Ltd.
An industrial ultrasonic cleaning tank had cleaning problems. Customers sometimes complained that the tank did not completely Clean all objects, or that some objects got damage. We use the finite element analysis to solve this issue and to develop a novel tank with higher efficacy. The finding results can be applied in the actual cleaning process.
Effectiveness of soundim noise barrier: a case study of a site in Chacheongsao, Thailand
2020
Kongkanatat Co., Ltd.
    We used finite element to develop the soundim noise barrier to solve the noise pollution. The simulation results showed the Pressure and sound pressure level with and without soundim.
    The simulation results confirmed that using the optimal condition for setting, the soundim can reduce the sound pressure level and can solve the noise pollution problem.